This theme focuses on development of training programs and opportunities for researchers and health practitioners in knowledge translation and exchange (KT&E), funding opportunities and research projects for the study of KT in dementia research. The heads for this theme are Dr. Judy Illes and Dr. Lynn Beattie (National Core for Neuroethics and Division of Geriatric Medicine, University of British Columbia)

This theme focuses on the national exchange of dementia resources and knowledge. The Canadian Dementia Resource and Knowledge Exchange (CDRAKE) is a free, virtual network that brings together the best and brightest in dementia care. The head of this theme is Dr. Kenneth LeClair (Queen's University, Department of Psychiatry)

The third CDKTN theme focuses on providing persons with dementia and their care partners with knowledge and on empowering them to use it. The head of this theme is Dr. Kenneth Rockwood (Geriatric Medicine Research, Dalhousie University))


KT for Policy Development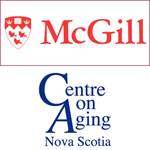 Our newest theme area, KT for policy Development, aims to develop and enhance tools, forums and strategies to increase connections and knowledge sharing between dementia-related researchers and dementia-related policy
developers.
Website for teens living with fronto-temporal dementia in the family:
Tweens and teens who have a parent or grandparent with dementia now have a website designed specifically for them. When Dementia is in the House was developed to educate caregiving for children living with someone who has dementia, with a focus on frontotemporal dementia (FTD).